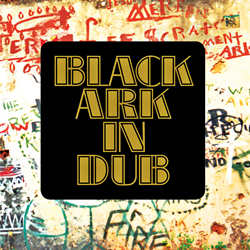 From the heart of Lee Perry's Black Ark
Gepostet in: Musik
Black Ark In Dub and Black Ark Volume 2 are two pieces from master reggae and dub producer Lee 'Scratch' Perry's seemingly limitless musical puzzle, featuring a bedrock of deep rhythm tracks recorded at his iconic Black Ark studio just before its demise. The albums were originally issued on the Black Ark International label, the imprint of Lee Perry's wife and co-producer/collaborator Pauline "Aisha" Morrison.

Out on CD on May 8, 2020 on VP Records' 17 North Parade sublabel, these influential cult classics will see reissue on vinyl and be available on streaming platforms in June 2020. A picture disc 12-inch vinyl single of "Guidance" will be part of VP's Record Store Day 2020 offerings in the fall 2020.

Black Ark In Dub features bass heavy, spooky dub deconstructions of Lacksley Castell's "Jah Love Is Sweeter," Carole Cole and Aisha Morrison's "Ethiopia," Lee Perry's "Lion A De Winner," Watty Burnett's "Open The Gate," George Faith's "Guideline," and Danny Hensworth's "Mr. Money Man," along with an embellished dub version of Ras Keatus I's "Dreadlocks I" and the much sought "Guidance," a Jah Shaka Sound System staple, exclusive to this album.

Black Ark Vol. 2 is more vocal oriented, featuring extended dub mixes of Carol Cole's "Ethiopia," The Originals "Got To Be Irie," Junior Byles "Mumbling & Grumbling" and The Inamans remake of the Bee Gees hit "How Deep Is your Love," along with an alternate take of the Silvertones roots classic "Give Thanks" (with a flute overdub), as well as a couple of excellent covers from Third World lead vocalist Bunny Rugs.

The CD version is expanded with the vocal cut of Lacksley Castell's "Jah Love," and the deluxe packaging includes a 1,500 word contextual essay from Lee Perry biographer David Katz. This reissue preserves the edits and tape splicing of the original releases.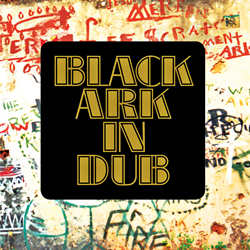 ---
---
Tags:
From
the
heart
of
Lee
Perry's
Black
Ark
Kommentare: