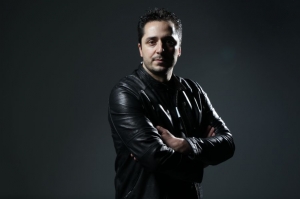 Steckbrief der Teammitglieder: DJ Menelik
Gepostet in: Allgemein
Hallo liebe Blackbeats.FM Community ,

Heute stellen wir euch wieder einmal ein Teammitglied des Radios vor, und zwar geht es weiter mit DJ Menelik.


Bürgerlicher Name: Claudio Rizza

Team Bereich: Live DJ,Casting, Event Management

Künstlername: DJ Menelik[/B]

Geburtstag: 05.10.76

Haarfarbe: dunkel braun

Augenfarbe: braun

Beziehungsstatus: verheiratet

Beruf: Medical and Security Coordinator

Sprachkenntnisse: deutsch,englisch,italienisch,französisch,spanisch

Hobbys: Musik, Party,Eventmanagement

Lieblings Essen und Getränk: Schnitzel mit Pommes,Coke Zero

Lieblings Songs: Montell Jordan - This is how we do it

Hast du einen Lieblingssänger/in? Dr Dre , Snoop 

Beschreibe dich kurz in einem Satz: Loyal,immer da wenn man ihn braucht

Was ist das wichtigste für Dich? Ehrlichkeit 

Bist du eher ein Optimist oder eher Pessimist? Optimist

Was ist deine Lieblingstätigkeit am PC? Mixtapes basteln

Was ist dein Lieblingswort? auf jeden

Hast du eine Lieblingsfarbe wenn ja welche? blau

Bist du Raucherin? Ja manchmal

Wonach bist du am meisten süchtig? Skittles

Was ist dein Lieblingszitat: i dont fuck with you

Was würdest du auf einer einsamen Insel mitnehmen? Sat-Telefon

Wir bedanken uns recht herzlich bei dir, dass du dir so viel Zeit genommen hast, um alles zu beantworten. Wir wünschen dir für deine weitere Zukunft weiterhin viel Erfolg.




---
---
Tags:
Teammitglied
Blackbeat
Steckbrief
Kommentare: